Learn about the ancient art of forging at the Forge on the Farm Blacksmith Demonstration on Sunday, April 30th.
Brian the Blacksmith of Evelich Metal Works, LLC will be at the 1-4p Apple Barrel Farm Market from 1pm-4m conducting a demonstration of fundamental metalworking skills.  This engaging event allows you to get up close during the forging process of domestic items such kitchenware and cooking utensils. Forging is one of the oldest known metalworking processes involving the shaping of heated metal using a hammer and anvil.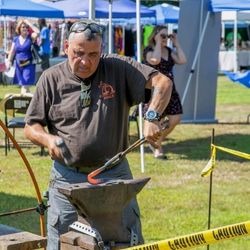 Demonstration:  Sunday April 30th, 1pm-4pm
Brian Evelich has been featured on History channel's Forged In Fire Series (S:6 E:5) and runs an educational training center for forging, blacksmithing and bladesmithing in Wolcott, Connecticut.  He also runs a nonprofit organization, Forging Foundations, Inc. helping to impart life lessons through teaching the trade of blacksmithing and metalworking.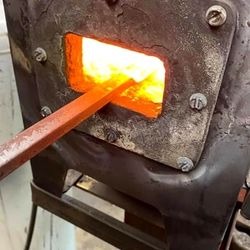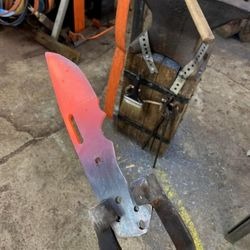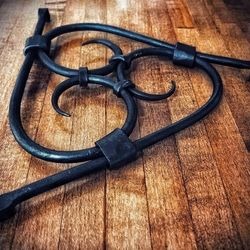 Specializing in high carbon custom cutlery, Faith & Fire Forge produces metalwork for decor, artistic and utilitarian products.  Blacksmithing wares will be available for purchase during the event. Brian also teaches instructional forging classes at his metalshop where you can experience your own magic in the forge!
This is a free demonstration open to the public!