Calling all yogi's and aspiring acrobats to a first time experiential class taught by The Movement Collective at Lyman Orchards! Build strength, flexibility, and balance at this beginner's Acroyoga FUNdamentals class on Thursday, June 22nd at 6pm.
This 75 minute ourdoor class will be held in a scenic beautiful meadow, with 360 degree views of Lyman Orchards golf course.
Prerequisite - Willing to learn new things, have fun, and PLAY!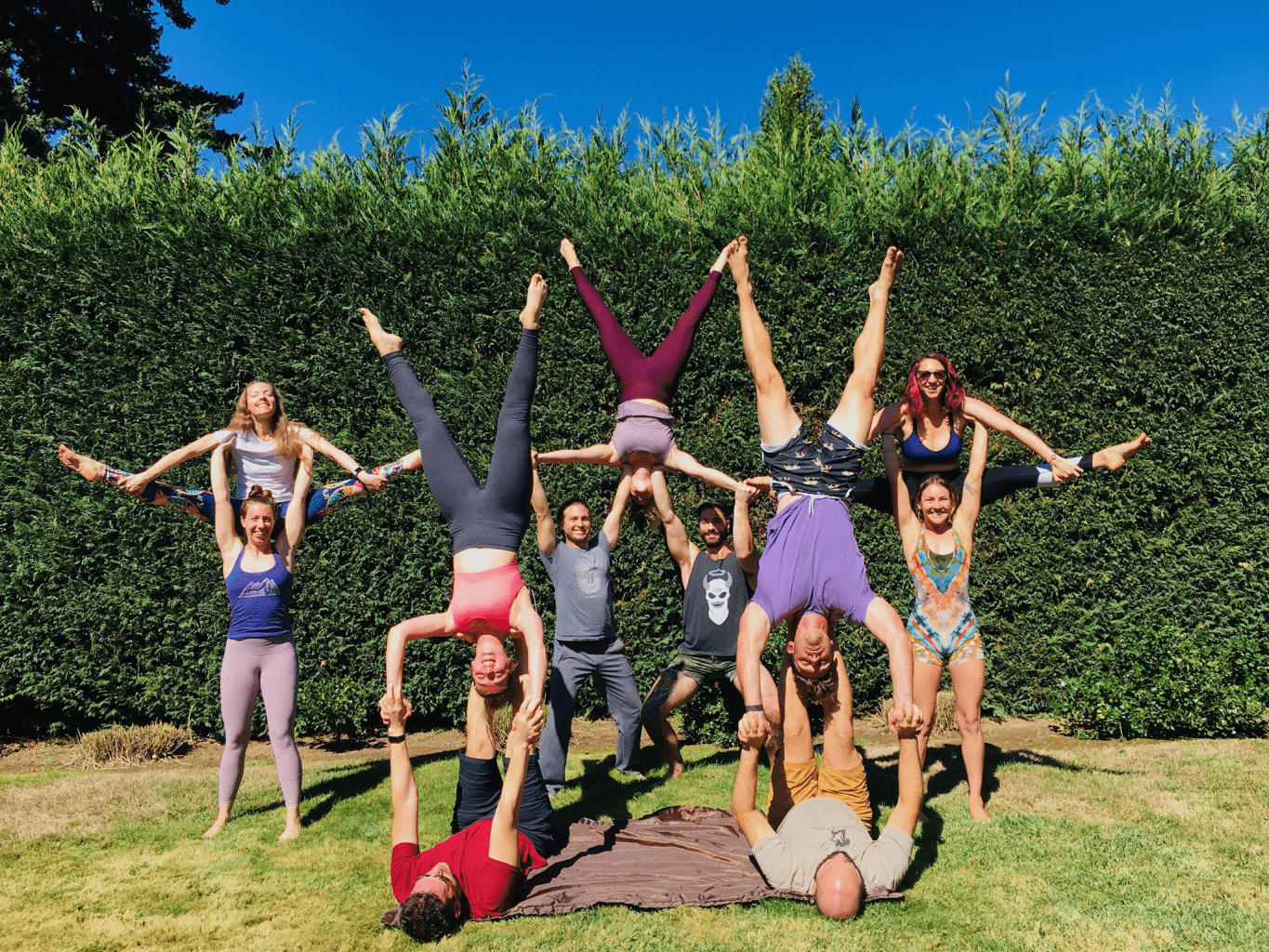 This class offers a fun introduction to Acroyoga, a practice of combining partner acrobatics and yoga, to create poses and flows. The poses include one or more bases, flyers, and spotters for safety. We will work on developing fundamental techniques, trust, communication, and connection. Most importantly, we will learn proper spotting techniques to ensure safety while learning! Practitioners are welcome to come with a dedicated partner, but having a partner is not necessary as we encourage people to rotate around to work with each other learning all roles including flying, basing, and spotting.
Afterwards, you are invited to 1741 Pub & Grill for delicious mocktails, cocktails and good food, to celebrate National Yoga Day (June 21)!
Registration is required. $20 per person. All attendees must fill out a waiver prior to the class. You will receive the waiver form when you arrive on June 22nd.
To learn more about The MVMT Collective visit: https://www.vagaro.com/themvmtcollective?fbclid=IwAR2dPhplqxI9wsvbVXMGwXztuanR5AfqQXlFS66LO0oyYRzDVQFGwN6eU3g&ig_fbb=true
NO REFUNDS.