An opportunity to see inside the historic 1864 Lyman Homestead and hear highlights from the family's heritage on the land since 1741 will be offered by Lyman Orchards on Saturday, February 4, 2023 at 11am and 1pm and Sunday, March 5, 2023 at 11am and 12:30pm.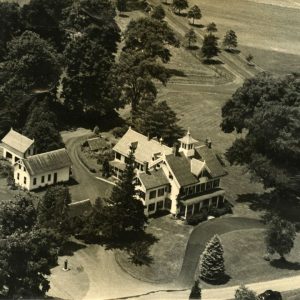 A guided tour of several rooms of the Homestead will include a brief overview of eight generations of Lymans, with a focus on David Lyman II (1820-1871), who used a fortune earned from manufacturing washing machines and wringers in Middlefield to build the grand Homestead at 3 Lyman Rd.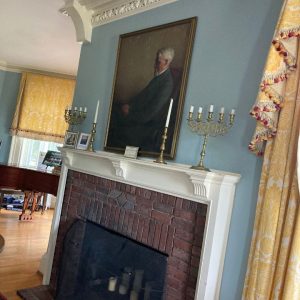 The tour will last about 40 minutes. The tour will be guided by local historian Diana Ross McCain, author of six books on Connecticut history, including Thy Children's Children, a historical novel based on the true story of the first five generations of the Middlefield Lymans. Tickets for the tour are $10 per person.
Copies of Thy Children's Children will be on sale for $19.95 at the Homestead.  McCain will autograph copies after the tour. Apple cider donut holes will be available after the tour.
The 24-room Lyman Homestead is on the National Register of Historic Places and on Connecticut's Freedom Trail. It was home to Lyman family members from 1864 to 1999, and today is available to rent for private events.
Tickets purchased ahead of time are required for the tours, which will be limited to 15 people each. 
NO REFUNDS.