Enjoy a Sound Meditation in "The Meadow" at Lyman Orchards Golf Club with The Conduit during Lyman Orchards Corn Maze and Cider Donut Festival on Sunday, September 3rd at 10:00am. Relax to the soothing sounds of live gongs and singing bowls washing over you for deep meditative bliss.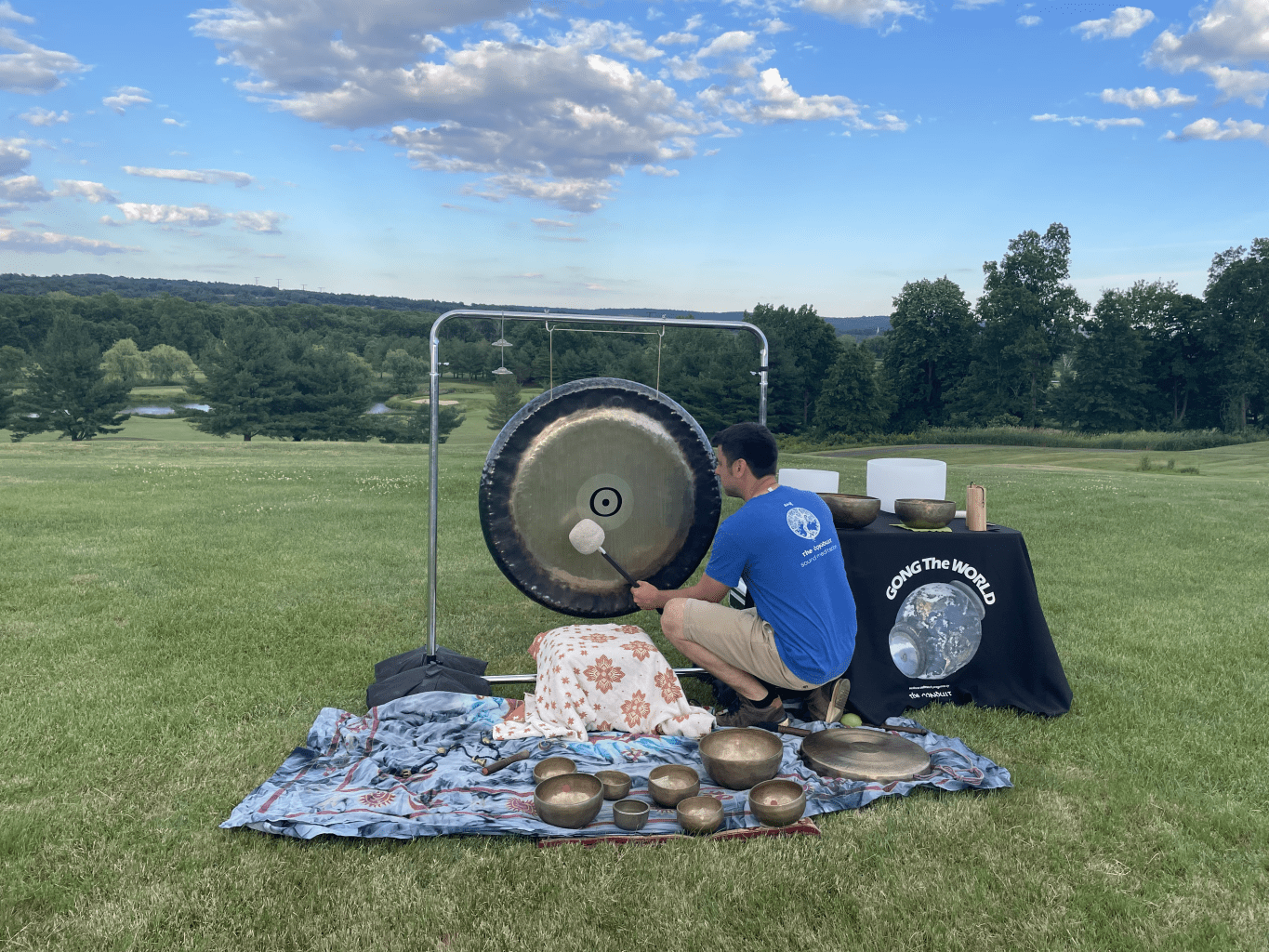 During the Conduit's sound-meditation, you will quickly access the benefits of a deep meditative practice, without needing any experience or special techniques. Experience a live sound journey, finding stillness through the orchestration, allowing a deep connection to the space within your heart, mind and body.  As the vibrations gently hold you, release mental and emotional blockages, and invite and strengthen a connection with your inner self.  After the meditation, there will be a Q&A with the musicians.
Bringing props for your comfort is recommended. A zero gravity chair is perfect - or a beach towel with a yoga mat and a pillow and blanket would work as well. Eye coverings and water are also encouraged.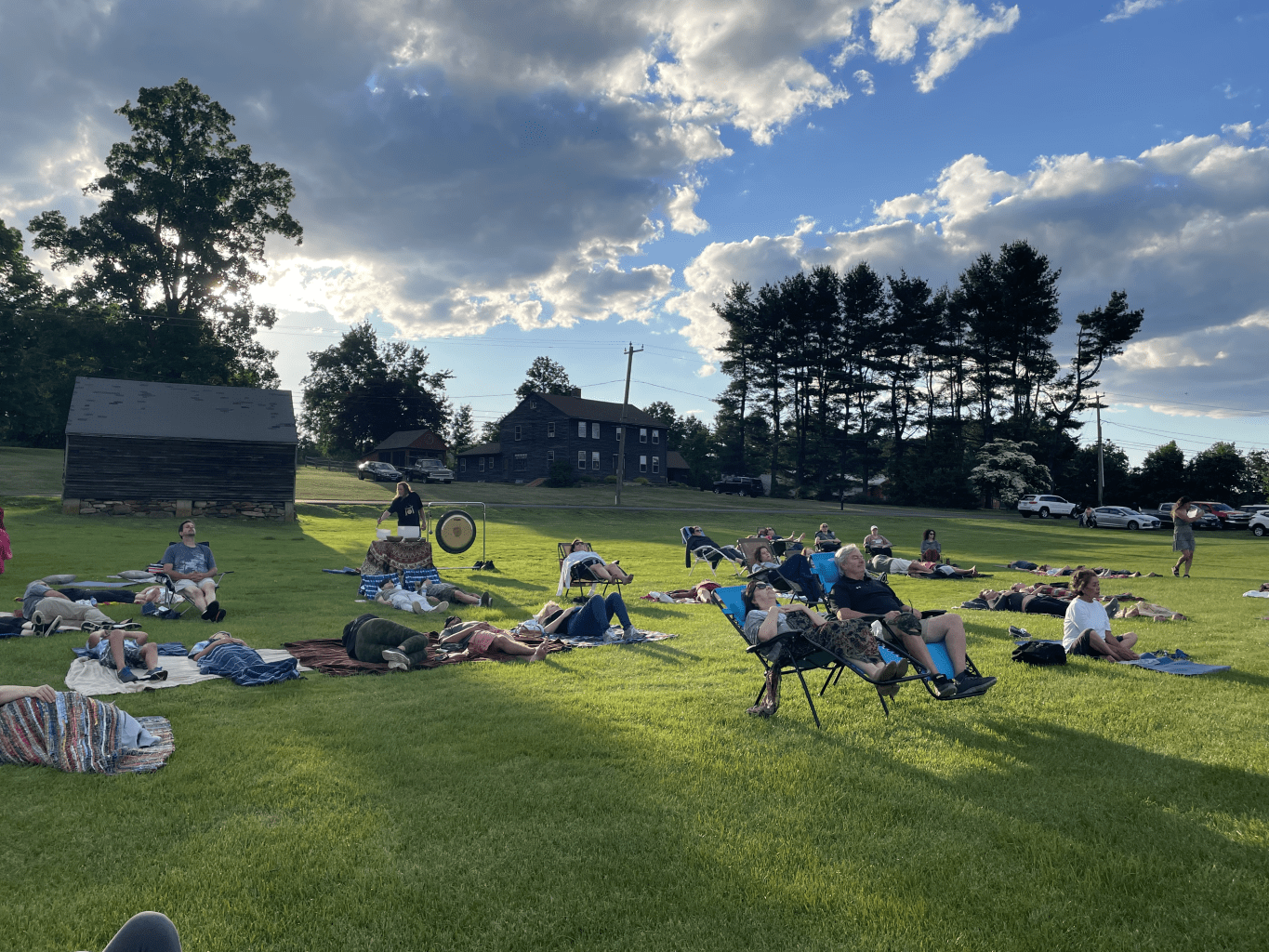 Approximately 40-60 minutes in length.
Advance registration is not required.