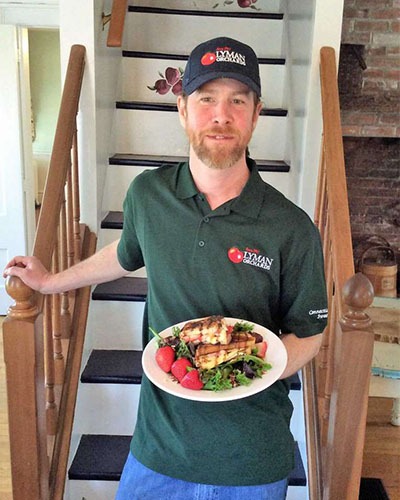 At nine years old, Ben Gaffney asked if he could work alongside his father, a chef, at Congress Rotisserie in New Haven. The elder Gaffney put the boy to work washing dishes for two years, in the hope that it would discourage his interest in the restaurant business.
But a calling is a calling. Ben Gaffney has spent his life since then pursuing the wonders of food, bringing Middlefield along for the ride as a chef at Lyman Orchards since 2017.
Born in Michigan, Gaffney has lived mostly in Connecticut, even counting the months and years he's spent all over the world. His first stop away from home was New Orleans, where a friend needed a roommate.
Looking for work, he sent his resume to Cajun-style cooking king Emeril Lagasse, not yet knowing of the man's culinary fame, and got a job working as a pastry chef for him. Gaffney went on to help Lagasse launch restaurants in Orlando and Miami Beach.