Can you tell me how to get to the Sesame Street Sunflower Maze?
Come and play. Everything's A-OK. 

It started 50 years ago—a colorful community of monsters, birds, grouches, and humans. A place where everyone counts. To celebrate the 50th anniversary of this iconic TV show, this year's Sunflower Maze pays tribute to 50 years and counting. We'll celebrate all August long in Connecticut's only Sunflower Maze.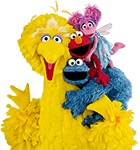 Come out and get lost in the maze and learn fun facts about Big Bird, Elmo, Ernie & Bert, Oscar the Grouch, and more. The words to the Sesame Street opening jingle apply with the Sunflower Maze. "Sunny Day. Sweepin' the clouds away. On my way to where the air is sweet." And with more than 350,000 red and yellow sunflowers immersing our guests in a 360-degree environment, it's a wonderful experience for children and adults alike. Get lost in this 2.5-acre maze as yellow finches and beautiful butterflies fly around.  
Open Daily 9am-5pm beginning August 3rd.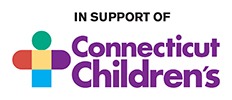 $1 of each admission is donated to the Connecticut Children's Pediatric Cancer Unit. Over the past 12 years, you've helped us donate $107,092 to CT Children's.
Check out this year's Sunflower Maze!