For all that know and love Lyman Orchards, and for anyone that hasn't had the opportunity to visit yet, you can still get a "taste" of the farm by picking up the BEST PIE.  Obviously, we think it's the Best Pie, but it is so exciting to have our opinion confirmed by the fine residents of CT in Connecticut Magazine's reader's poll 2022. 
Everyone who's been to Lyman Orchards has their own favorite reason for visiting.  For some, it's the fruit picking:  from Strawberries to Apples and every fruit in between, PYO fruits is why these day-farmers and fruit-lovers leave home.  For others it's the entertainment:  the sunflower maze, corn maze, restaurants, musicians, festivals, and more, there's something fun for everyone at Lyman Orchards.  Still, others are drawn to Lyman Orchards for the 36 holes of championship golf and unbeatable leagues and instruction.  And for many, it's the Best Pie made by Lyman Orchards. 
Lyman Orchards isn't known as "Connecticut's Sweet Spot" for nothing.  The Bakery at the Apple Barrel Farm Market pumps out a delightful assortment of pies, breads, muffins, pastries, and apple cider donuts, and the enticing aroma of fresh-baked products wafts through the air all day, every day.  And although all our bakery products are good-for-your-soul tasty, our pies have stood out as a symbol of Lyman Orchards, something people in states near and far have enjoyed for decades.       
You may have questions about this prestigious BEST PIE award, and we have some answers!
WHO chose Lyman Orchards Pie to be the Best Pie?  The readers of Connecticut Magazine, that's who! Our appreciation goes out to these readers and voters, we are delighted to have this honor!
WHAT makes a pie "the Best Pie"?   If this question could be answered with a recipe or a pie chart, then everyone would be making the Best Pie.  We have a feeling that it might be the dash of nature, the smidge of nostalgia, and the pinch of love that is included in every Lyman Orchards pie that sets it apart from the rest.    
WHEN should I serve the Best Pie?  Your earliest option could be breakfast – our pies do contain fruit, after all.  A more common time would be for dessert, after lunch or dinner, of course.  But there's no reason to stop there.  How about brunch or after school or as a bedtime snack?  And what about for book club, or after playing cards with friends, or on game day?  The Best Pie can be an awesome delight any time of any day, and even makes a great gift!      
WHERE can I get my hands on the Best Pie?  So many places!  The Best Pie is available in the Apple Barrel Farm Market at Lyman Orchards, fresh-cooked on-premises and ready to serve for dessert right after dinner.  You can even purchase the Best Pie frozen so that it can be stored in your freezer and then cooked in your own home oven for that fresh-baked taste at your convenience.  Not near the Apple Barrel Farm Market?  Luckily the Best Pie is also carried at your local Big Y and D'AG NYC grocery stores, for your convenience.  Lyman Orchards pies also make unique and successful fundraising items, so if you're lucky, you may be approached to support a charitable organization with the purchase of the Best Pie – that's a win-win!   
WHY should I purchase the Best Pie?  If you're going to have pie, why settle for less than the best?    
WHICH Lyman Orchards pie is the Best Pie?  There's only one person that can answer this one for you – and that's YOU trying them all!  Here is a listing of our current offerings to get you started: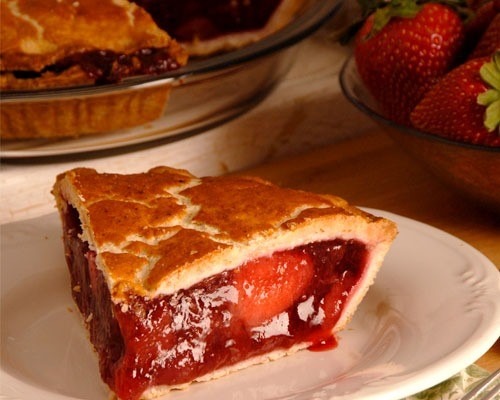 Strawberry Rhubarb Pie:  Enjoy a taste of summer anytime with sweet juicy strawberries and tart red rhubarb.
Bumbleberry Pie: If you can't choose between apples, cherries, raspberries, blackberries, and blueberries, then this pie is for you – it has them all!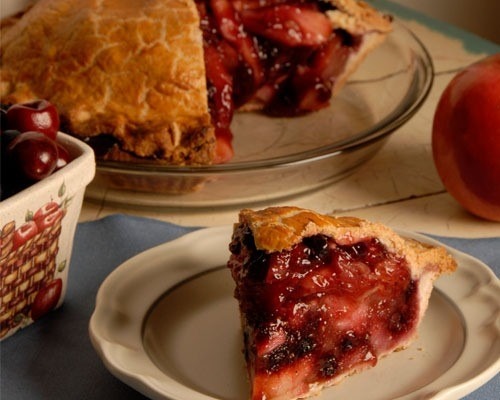 Hi-Top Red, White & Blue Pie: You'll love this patriotic blend of cherries, apples, and blueberries.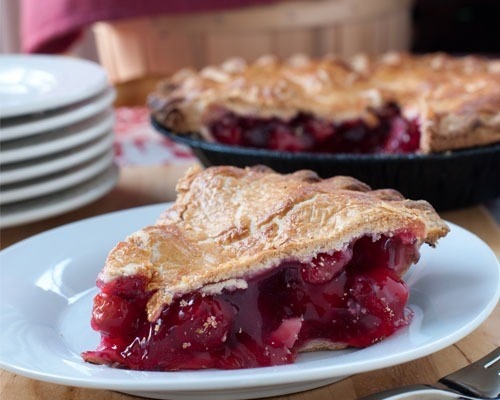 Cherry Pie: No need to cut down a cherry tree to enjoy this sweet and tart treat.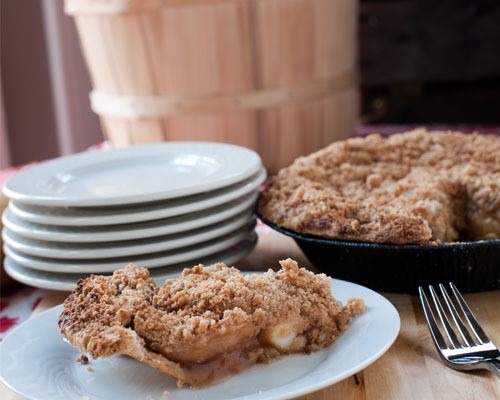 Apple Crumb Pie: If apple pie and apple crisp had a baby, it would be this pie. Take your pie-eating up a notch with cinnamon crumb topping.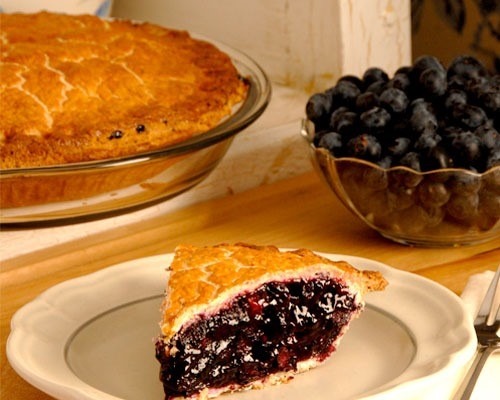 Blueberry Pie: Hidden between two crusts is the perfect blend of wild and cultivated blueberries.
Hi-Top Apple Pie: From a generations-old recipe, this pie is loaded with two pounds of apples and is as American as apple pie.
We can't wait to share the ultimate comfort food with you.  Thank you again for selecting Lyman Orchards as having the BEST PIE in CT!