Pick Your Own Apples CT
Lyman Orchards, a pick your own CT farm, is expecting a bumper crop of apples this year and we couldn't be more excited! We encourage everyone to come and enjoy the bounty, especially mid-week when picking "traffic" is a bit lighter.
When it comes to apples, one size (and one variety) does not fit all. Each variety offers its own general characteristics, and apple tasting rivals wine tasting with respect to the complex combination of conditions that can vary their taste profiles. Luckily Lyman Orchards offers an immense selection of PYO apples to satisfy every taste bud. They're like Pokemon – gotta pick 'em all!
Following is a list of what's growing at Lyman Orchards (as of September). Your best bet is to call the Pick Your Own Hotline at 860-349-6015 for the most up-to-date fruit availability, conditions, and pricing.
*Dates subject to change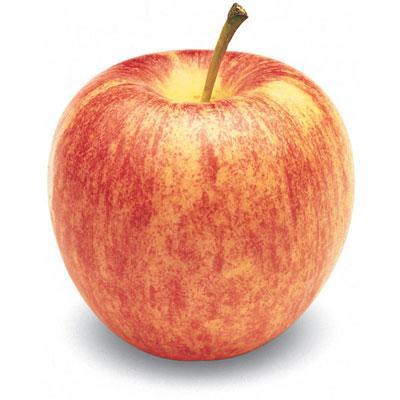 GALA (~9/1 thru 9/25*): When Golden Delicious met Kidd's Orange Red in 1930s New Zealand, the Gala apple was born. Gala has quickly become one of the most widely grown apple varieties in the world.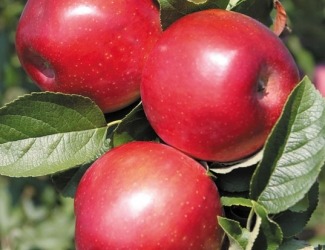 JONAMAC (~9/1 thru 10/11*): The offspring of Jonathon and McIntosh apples, this sweet/tart apple has been said to have cinnamon and nutmeg undertones – can you taste them?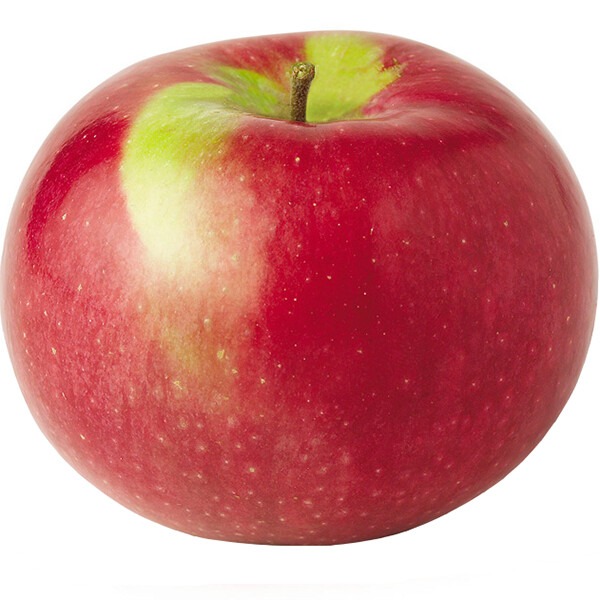 MCINTOSH (~9/1 thru 10/11*): Also known as "Mac" and the national apple of Canada, McIntosh's biggest claim to fame is being the muse of Apple Inc.'s Macintosh line of personal computers (intentionally misspelled to avoid conflict with an audio equipment company). Come taste the classic!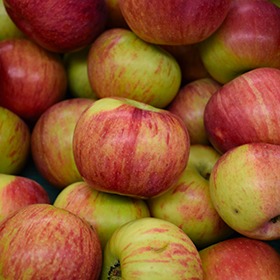 CORTLAND (~9/10 thru 10/11*): Due to the commercial success of McIntosh, some clever plant breeders in New York introduced McIntosh to the Ben Davis variety and created the Cortland, named after Cortland County, NY. Its white flesh is resistant to browning, making it a great choice for salads.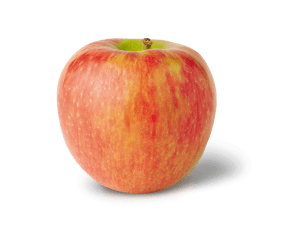 HONEYCRISP (~9/10 thru 10/11*, or while supplies last): We can thank the University of Minnesota for inventing this treat. So accurately named, Honeycrisp is honey-sweet and crisp and growing in popularity every year. Make sure you try one to see what all the fuss is about!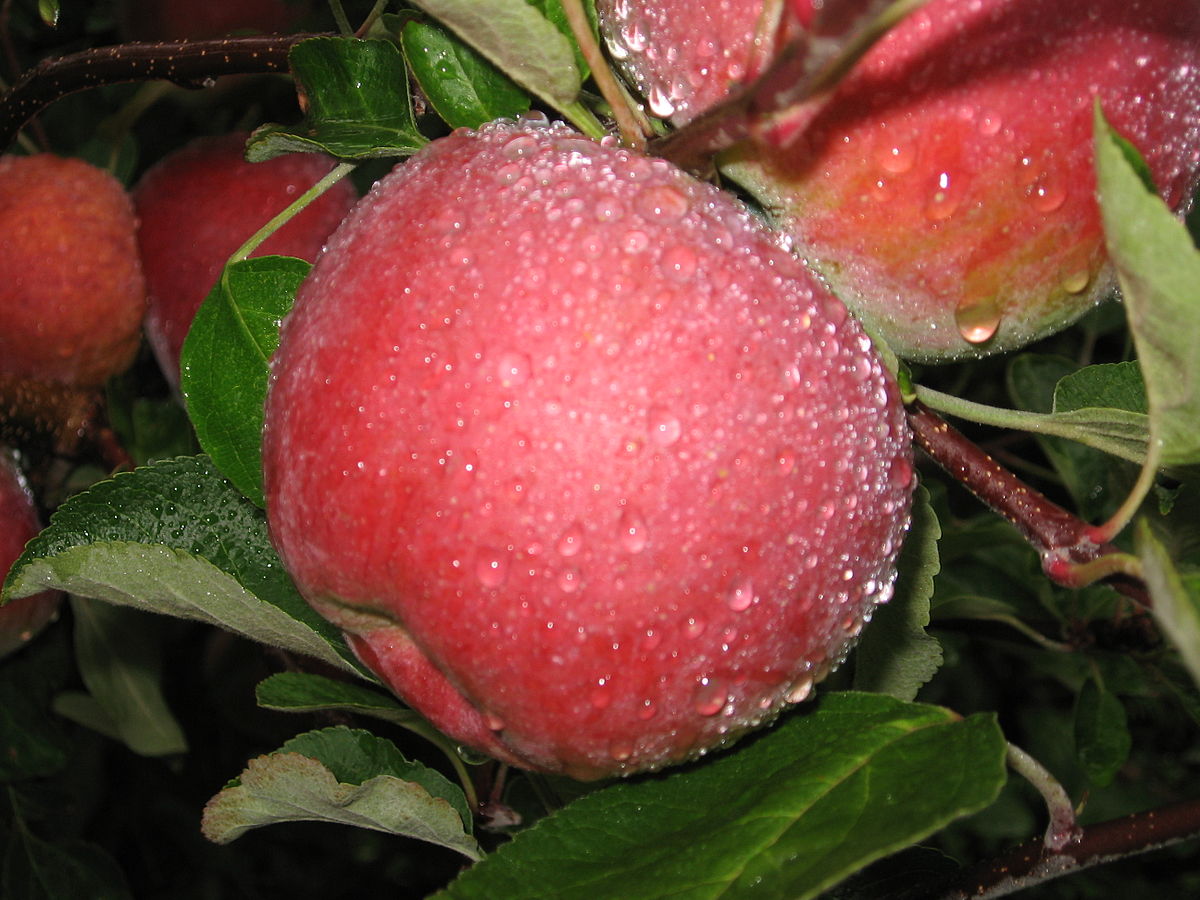 MACOUN (~9/15 thru 10/20*): Pronounced "ma-cown" after the variety's namesake, Canadian horticulturalist W.T. Macoun. Interestingly, the patent application for Honeycrisp incorrectly declared Macoun to be the parent, but genetic testing proved Macoun was not the father. Oops!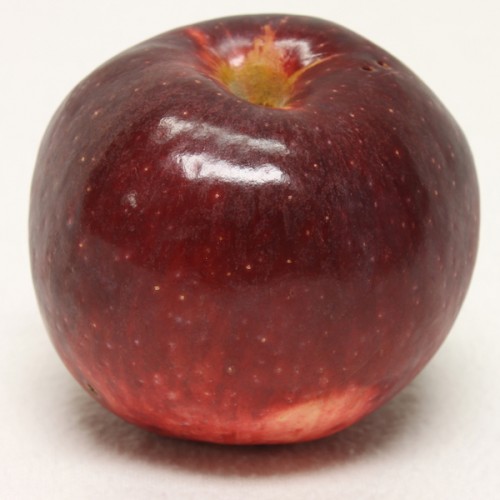 LIBERTY (~9/15 thru 10/20*): Macoun is the father of this apple hybrid, which was cultivated for disease resistance and makes a fine pink applesauce.
FUJI (~9/20 thru 11/10*): Looking for a super sweet, juicy, crispy apple? Fuji has you covered. Cultivated in Japan (named after Fujisaka) from American parents (Red Delicious and Ralls Janet), Fuji is easily in the top five of America's most favorite apples.
JONAGOLD (~9/25 thru 11/1*): If you guessed this variety came from Jonathon and Golden Delicious, then you are correct! Taste why this has become the most widely grown apple in Belgium.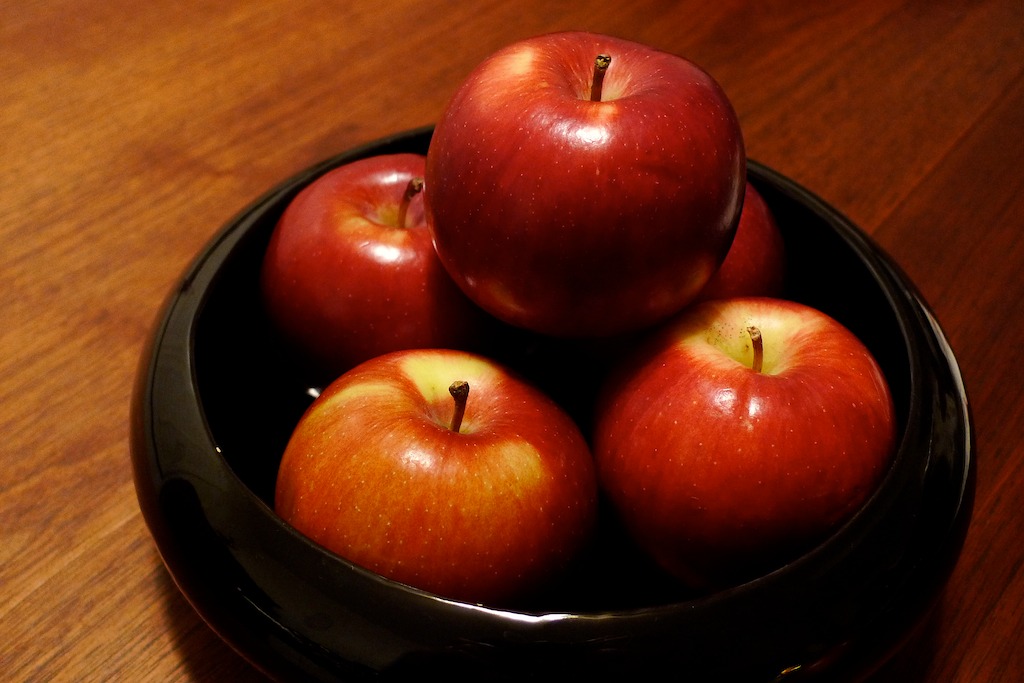 EMPIRE (~9/25 thru 11/1*): With Red Delicious and McIntosh as parents, how can you go wrong? This variety also boasts a bruise-resistant feature making it a perfect addition to school lunches.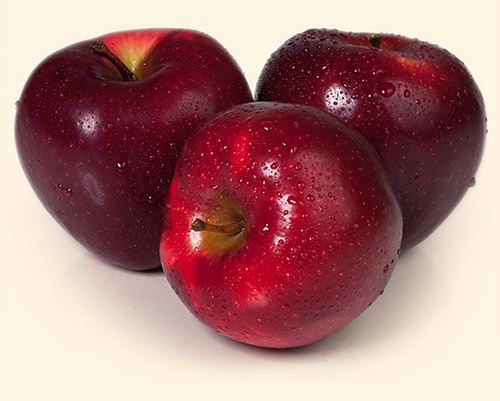 RED DELICIOUS (~9/25 thru 11/1*): This pretty apple is often featured in holiday centerpieces. Try a freshly picked Red Delicious from Lyman Orchards and see what this super sweet variety has to offer on the inside.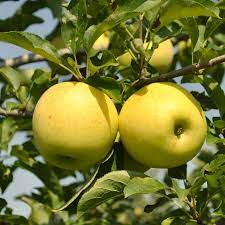 GOLDEN DELICIOUS (~9/25 thru 11/10*): Related to the Red Delicious only by name, the Golden Delicious variety is sweet with a greenish-yellow-gold skin. This is such a fantastic versatile apple, it was even featured on a U.S. postage stamp.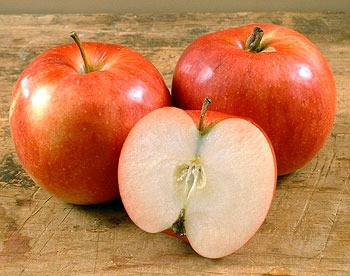 IDA RED (~10/5 thru 11/10*): Developed in Idaho, this variety claims Jonathon and Wagener as parents. If you've ever fancied a baked apple, Ida Red is a great selection which should hold its shape during baking.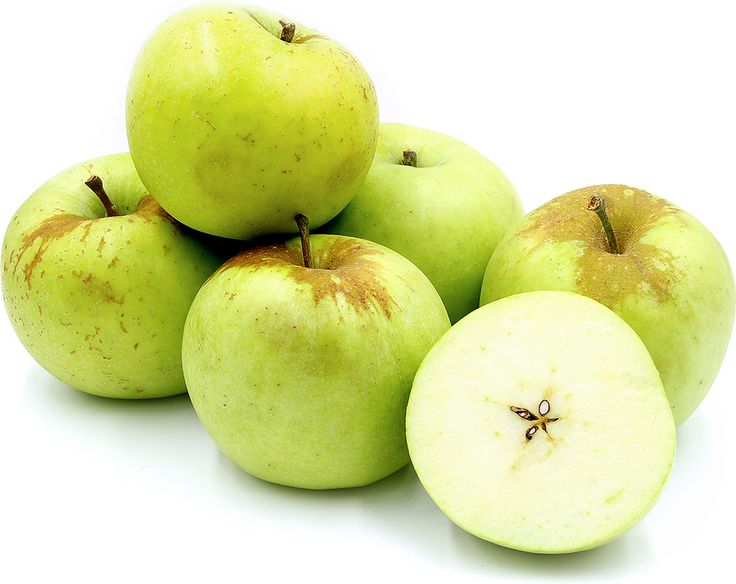 CRISPIN (~10/5 thru 11/10*): Originally known as Mutsu, this Japanese creation is sweeter than its parent Golden Delicious and is aptly named with a juicy, refreshing crispy crunch. Yum!
CAMEO (~10/16 thru 11/10*): From the great apple state of Washington comes this newer apple. You may detect a hint of pear when biting through its relatively thin skin.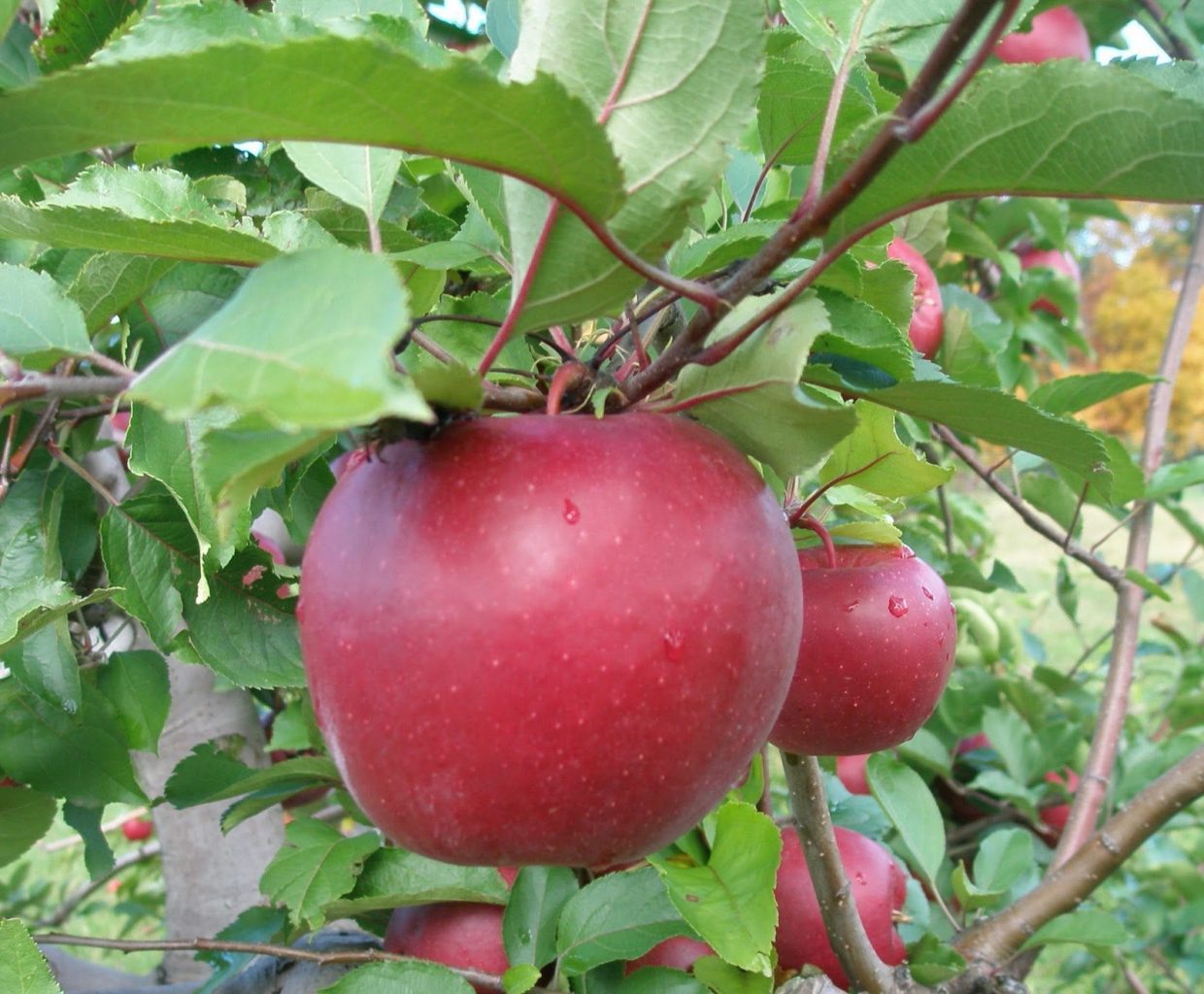 ROME (~10/16 thru 11/10*): The Rome Beauty variety originally from Ohio is a mildly tart cooking apple and up to the task of all your baking needs.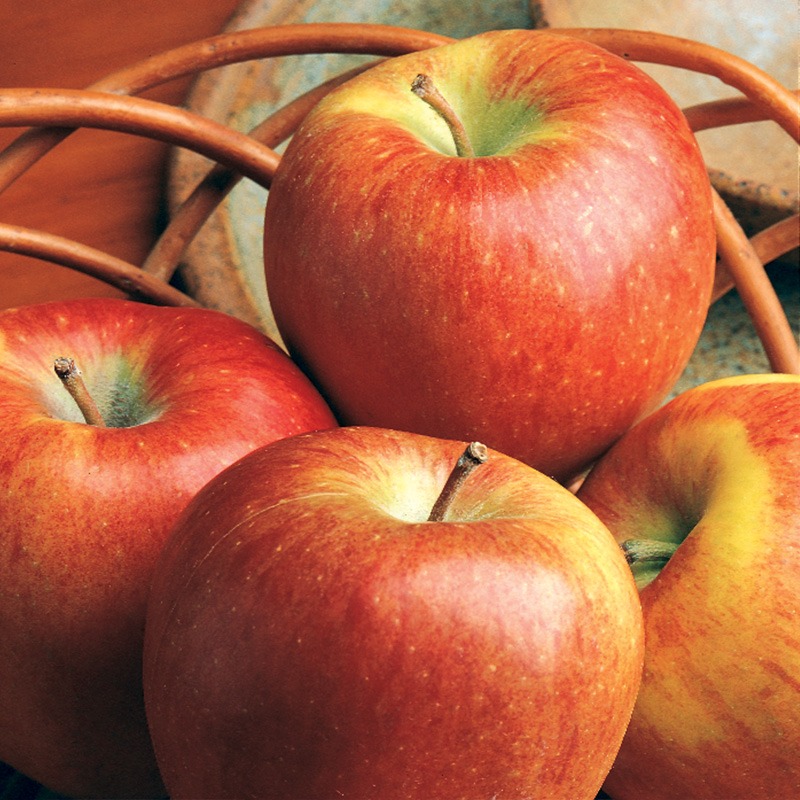 BRAEBURN (~10/16 thru 11/10*): First discovered in New Zealand, Braeburn apples are great for tarts as they tend to hold their shape and do not release a lot of liquid while cooking.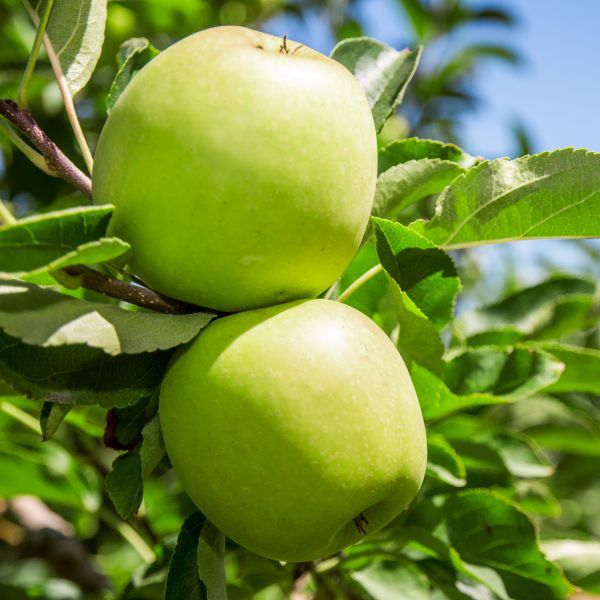 GRANNY SMITH (~10/16 thru 11/10*): One of America's most popular apples has its roots in Australia when Maria Ann Smith (nicknamed "Granny" Smith) propagated the cultivar in 1868. Tart, crispy, and great for baking!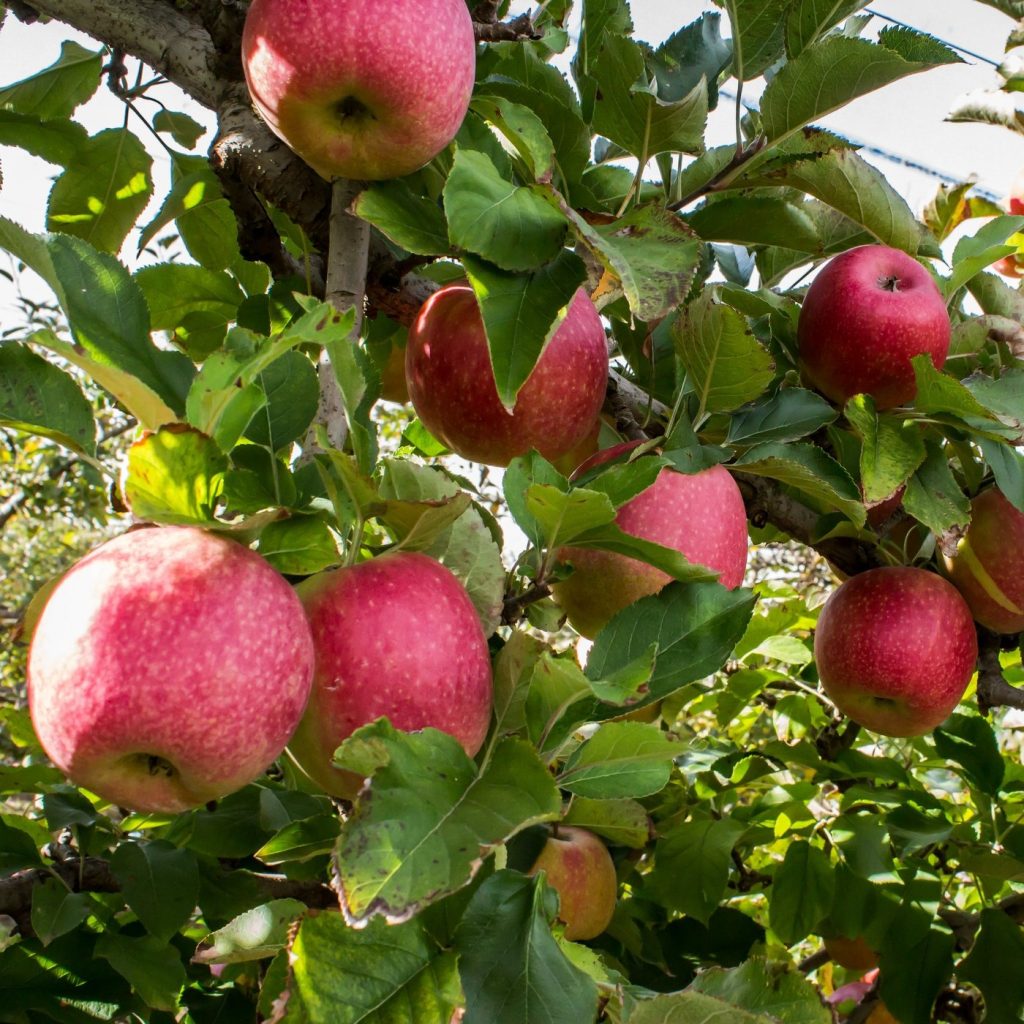 PINK LADY (~10/23 thru 11/10*): Alternatively known as "Cripps Pink" this variety also hails from Australia after Golden Delicious and Lady Williams were combined in 1973.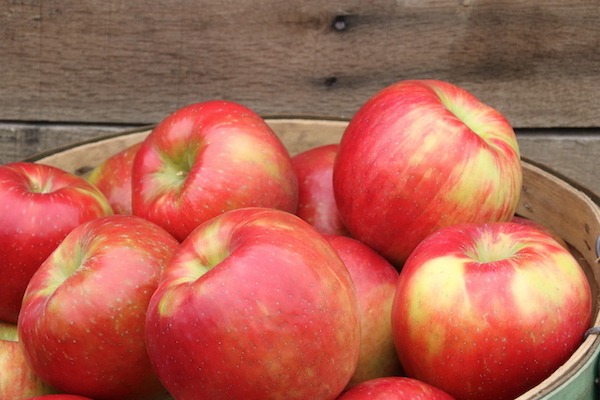 EVERCRISP (~10/23 thru 11/10*): With superstar parents like Fuji and Honeycrisp, you know this has to be a winner. Evercrisp was developed in Ohio in 2008 and will surely capture your heart. Make sure to stop by again later in the season to sample this sweet/tart crispy juicy variety.
While apple picking season is generally considered to be in the fall, each variety essentially has its own little "mini-season." So keep checking the Pick Your Own hotline 860-349-6015 for updated "what's picking" news and don't miss out on trying each variety – you may just discover some new favorites!
*Dates subject to change