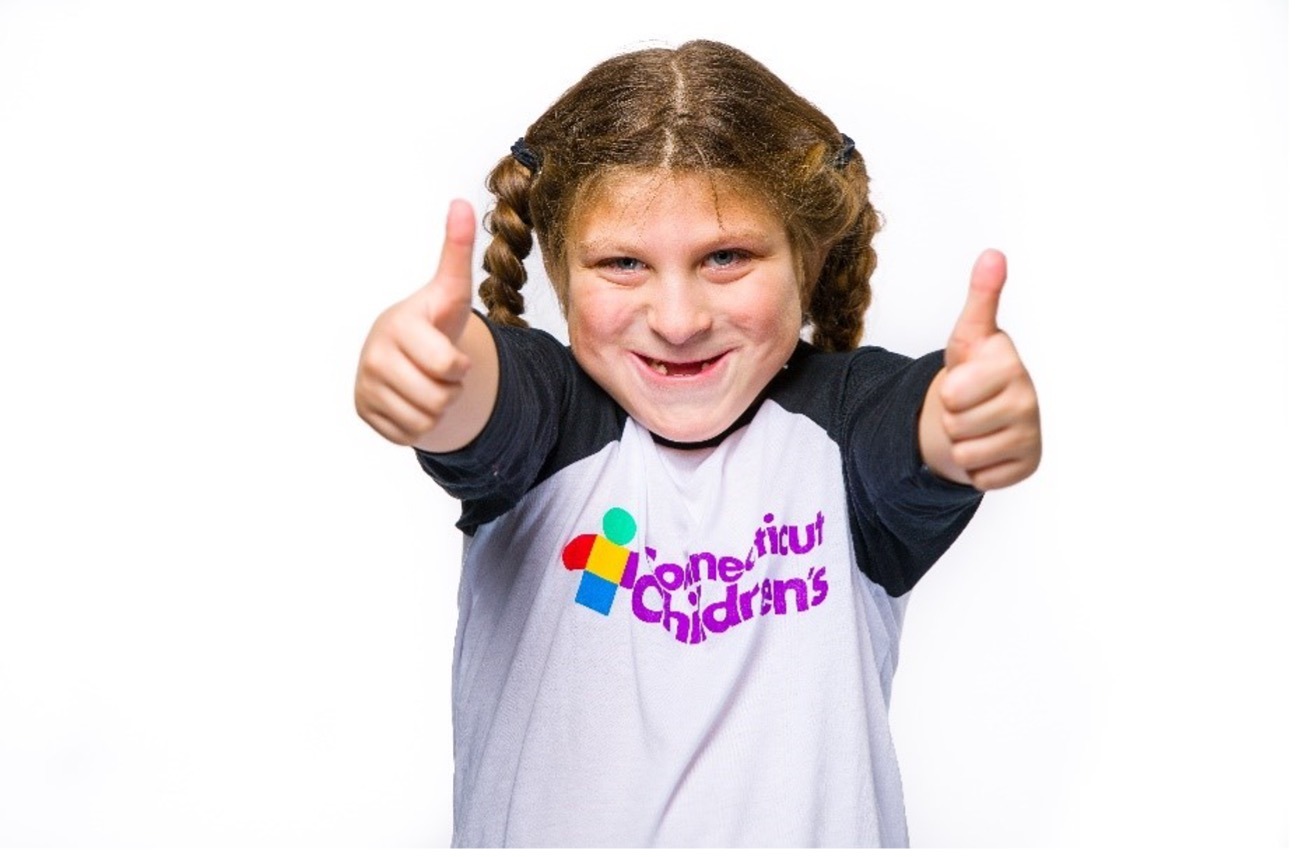 Lyman Orchards to open Sunflower Maze on July 31
Middlefield, CT—Lyman Orchards, an independently-owned family destination for over 275 years, has announced that July 31 is the opening day for its 2021 Sunflower Maze. A three-acre area adorned with 350,000 blooming sunflowers, the maze is the only one of its kind in Connecticut. This year's theme will center on Arthur Read, star of the popular CPTV kids' series "Arthur." A ribbon-cutting ceremony is scheduled for 9:00 am, with Arthur himself in attendance.
One dollar of each admission fee will be donated to support Connecticut Children's Center for Cancer & Blood Disorders. Connecticut Children's is dedicated to helping children like Nevaeh—an eight-year-old born with a rare genetic disorder who is doing great today, thanks to the comprehensive care she receives at Connecticut Children's. Lyman Orchards' Sunflower Maze has raised over $148,000 for Connecticut's only health system dedicated exclusively to the care of children since the maze began operations in 2006.
"It is our utmost honor to help children and their parents in need of financial support for medical care," states Lyman Orchards Executive Vice President John Lyman. "We look forward every year to opening our Sunflower Maze, knowing that we are providing lots of family-oriented fun while supporting a terrific cause."
"We are so grateful for the generosity of the Lyman Orchards family, whose support enables our team of pediatric experts to provide the highest quality care for families throughout our community," says David Kinahan, President, Connecticut Children's Foundation.
About Lyman Orchards:
Situated on 1,100 acres in Middlefield, Connecticut, Lyman Orchards is a year-round family destination. Established in 1741, Lyman Orchards offers a variety of recreational activities and venues for adults and children of all ages—including pick-your-own fruit orchards, a farm market, seasonal mazes, 36 holes of championship golf, a par-29 nine-hole course, one of the top golf training facilities in the state of Connecticut, 1741 Pub & Grill, meeting and event space, and seasonal festivals. For more information, call Lyman Orchards at 860-349-1793 or visit lymanorchards.com.
About Connecticut Children's:
Connecticut Children's is the only health system in Connecticut dedicated exclusively to the care of children and ranked one of the best children's hospitals in the nation by U.S. News & World Report and a Magnet®-designated hospital. Connecticut Children's provides more than 30 pediatric specialties along with community-based programs to uniquely care for the physical, social, and emotional needs of children. Our team of pediatric experts and care coordinators bring access to breakthrough research, advanced treatments for both rare and common diseases, and innovative health and safety programs to every child. Connecticut Children's is a not-for-profit organization with a mission to improve access to healthcare for all children through convenient locations, care alliances, and partnerships. For more information, visit connecticutchildrens.org.